Kovalam tourist places to travel
Kovalam
is a
beach
town on the
Arabian Sea
in
Thiruvananthapuram
city,
Kerala
,
India
. It is located around 13 km from the
down town of Trivandrum
.
Kovalam was among the most prominent
tourist spots
in India during the
hippy
era. It still has a high status among tourists, who arrive mostly from
Europe
and Israel
Parasurama Temple Thiruvallam
The Thiruvallam Parasurama Temple is located 10 km. from Trivandrum (Thiruvanantha), on the Kovalam route, where it sits on the banks of the river Karamana. Thiruvallam Parasurama Temple, built entirely of granite, dates back to the late 12th, early 13th century, in late Pandyan period. Now a protected monument, it is said to be the only temple in Kerala dedicated to Parasurama. The temple is thought to have been constructed by Athiyaman Perumal, a legendary Chera King.
Varkala is a coastal and pilgrim town located 51 km north of Thiruvananthapuram. The place is a natural paradise for tourists.It is an attraction for its unlimited potential and infinite charm where tourists enjoy a wide range of pursuits like boat riding, sun bath and ayurveda.
Varkala is also an important religious place for the Hindus. The Papanasam beach at Varkala is a quiet, secluded patch known for its white, silvery stretch of sand, mineral springs and rocky cliffs. The final resting place of Sree Narayana Guru, the great social reformer of Kerala, is near Varkala, atop a hill named Sivagiri. High cliffs with mineral springs rising majestically is a scene typical of Varkala.
Aruvikkara is about 16 kms. north of Trivandrum. Gifted with lavish scenic beauty, the place has an ancient temple dedicated to Goddess Durga, at the edge of a cool river. Devotees feed the sacred fishes in the stream, which are so tamed that they take food almost direct from their hands. Near the temple there is picturesque water fall. The river has been dammed u to form a reservoir. This Aruvikkara dam is a very beautiful place and ideal for picnics. This reservoir supplies water to Trivandrum city in every season.
Neyyar

dam

is a popular picnic destination near

Trivandrum

offering boating facilities and typical sightseeing. This dam is built on

Neyyar

River forming a beautiful lake now. It's a huge premises so you have an option strolling along the periphery of the lake and find your own isolated spot.

Sivananda

Yoga Vedanta

Dhanwanthari

Ashram is also situated on the river side providing an absolute peaceful stay where one can practice Yoga and Meditation and take relevant courses as well. It's a popular offbeat stay option among foreigners.
The common picnic seekers generally take the boat ride or visit Lion Safari park and Deer park those lie on the other side of the lake and only reachable via Boat. To provide variety in attraction, Crocodile Rehabilitation and Research Centre (

Entrée

fee: 5

INR

) was established in year 1977. On the records,

Neyyar

dam

and its surrounding hills are home to a little population of

Niligiri

Tahr

, Wild elephants, sloth bear. There is also a watch tower in the main park just beside the lake which is generally crowded with busloads of students. I was neither disappointed nor ecstatic with my trip to

Neyyar

Dam

. I would conclude if you have nothing much to do in the afternoon…go there.. else this world is really full of impressive things.
The
Koyikkal Palace
was built for Umayamma Rani. She was from the Venad royal family and ruled
Thiruvananthapuram
for some time. It is situated in a picturesque area between the
Ponmudi
hill station and the Kuttalam waterfalls about 18kms away from Thiruvananthapuram. It is now a Numismatics and folklore Museum. It is a treasure trove of rare articles and exhibits. It houses models of ancient household utensils and folk arts and ancient musical instrume
nts.
Peppara is among the popular tourist places of Thiruvananthapuram District, in Kerala. The place is in Nedumangad taluk, about 40 km from Thiruvananthapuram city. It is easily accessible from Vithura on Thiruvananthapuram- Ponmudi road.
Peppara Wildlife Sanctuary is a prime attraction here. Spread over an area of 53 sq km, the sanctuary is a home to varieties of wild animals and natural vegetation. Peppara Dam constructed across the Karamana River is the main source for drinking and irrigational purposes to Thiruvananthapuram city and suburban areas.
thiruvananthapuram Central Railway Station serves the Peppara. The nearest airport is Trivandrum International Airport.
Peppara Wildlife sanctuary
Peppara Wildlife sanctuary is located 50 km from Thiruvananthapuram in Nedumangad taluk. Peppara is accessible from Vithurai on Thiruvananthapuram- Ponmudi road. Elephant, gaur, sambar, barking Deer, wild boar, tiger, panther, wild dog, Malabar squirrel, lion-tailed macaque, mouse deer, Nilgiri langur, king cobra, python, darter, little cormorant, pied kingfisher and egret are the main attractions of Peppara. A variety of moths and butterflies are also found here. The sanctuary has extensive natural vegetation ranging from sub tropical forests to tropical evergreen forests. Peppara Dam is constructed across the Karamana river here.
Ponmudi is a hillstation in the Thiruvananthapuram district of Kerala in South India. Its located 61 km north-east of Trivandrum city at an altitude of 1100 m. It is a part of the Western Ghats mountain range that runs parallel to the Arabian Sea.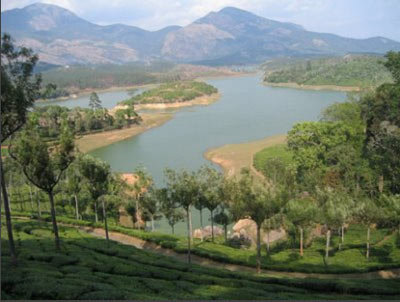 Agasthyakoodam
Agasthyakoodam Peak is a part of the Sahayadri Ranges of the Western Ghats. This is a famous destination for the Buddhist as well as the Hindu Devotees as Bodhisattya Avalokiteswara and Sage Agasthya form part of the legends connected to hills.
Agasthya Koodam is also known for the rich and rare medicinal herbs, plants and various hued orchids. In 1992 23 kilometers of the hills was established as the Agasthya vanam Biological Park, where in, the intention was to use it for the education purposes as well as to restore the garden to its usual glory.
Padmanabhapuram palace is situated 63 km away from Trivandrum in the Kanyakumari route, at Thucklai. This was the palace of Travancore Rajas and once the state capital of Travancore. Padmanabhapuram palace is built in traditional Travancore architectural style. The art and sculpture of this palace is famous.
The palace complex is inside a granite fortress. The palace is situated at the foot of Veli Hills. The river Valli flows nearby. Padmanabhapuram Palace was constructed by Iravi Iravi Varma Kulasekhara Perumal, who was the ruler of Travancore between 1592 A.D. and 1609 A.D. In the late 18th century, the capital of Travancore was shifted to Thiruvananthapuram from here.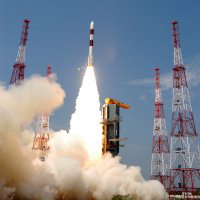 Thumba is famous for Vikram Sara Bhai Space center. Thumba became well-known to the out-siders after the establishment of Thumba Equatorial Rocket Launching Station (TERLS), which was the first of that kind in India.
Thumba is a vast village with borders Meenamkulam in the east, St. Dominic's Vettucaud in the north, Kochuthara in the south and Arabian sea towards west. Large number of the medicinal herb plant Thumba was found in abundance here till the end of 1990s. Hence the name Thumba.
Bay Watch
Bay watch is the first Water theme park in Kanyakumari. Bay watch offers almost all facilities to entertain the tourists. Baywatch has many rides which matches international standards. With the recently added wax museum, Bay watch is the only park in Asia to house a Wax museum.
Working Hours :
On Holidays - 10.00 am to 7.30 pm.
On Working days - 10.00 am to 7.00 pm.
Ticket Fares :
For Adults : Rs 200/-
For Children : Rs 150/-